Snohomish County: Opportunity Lives Here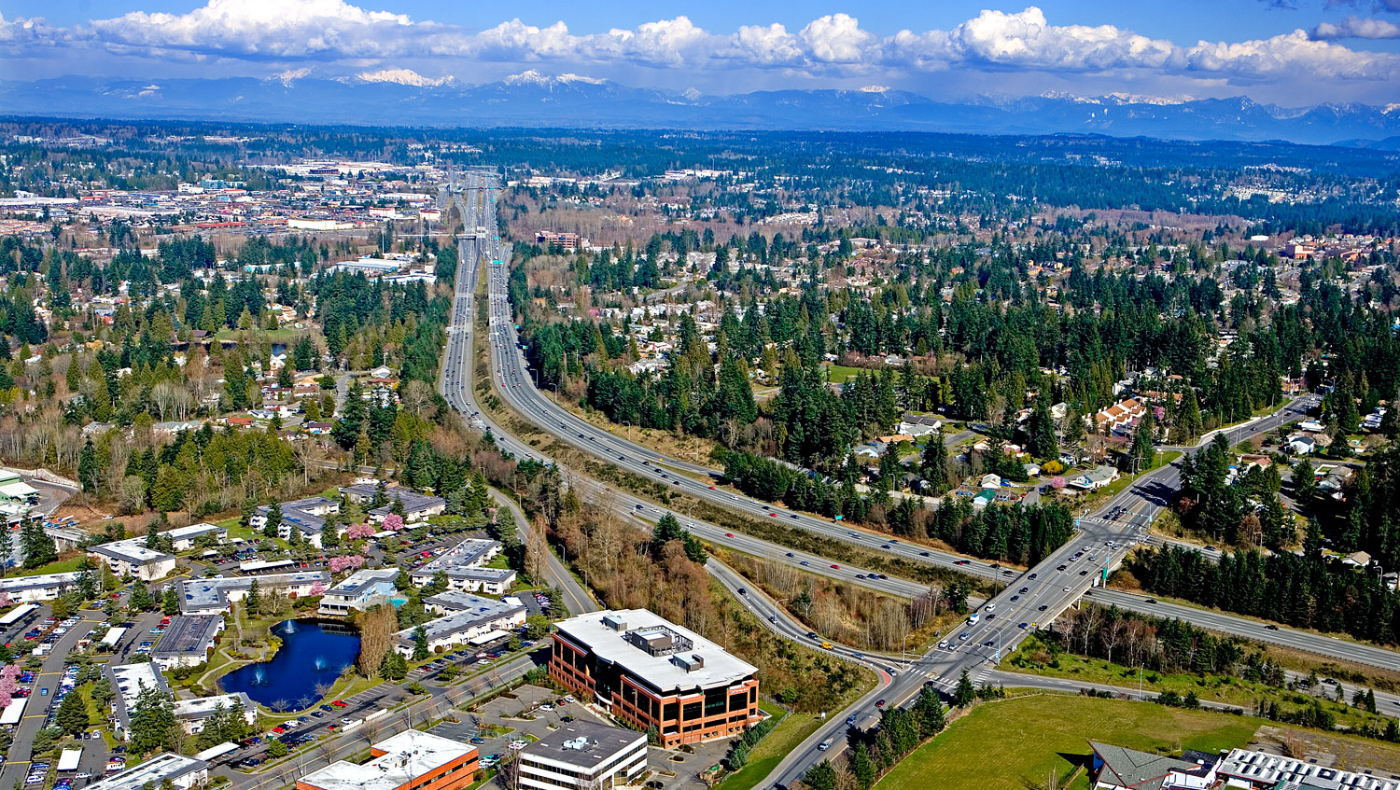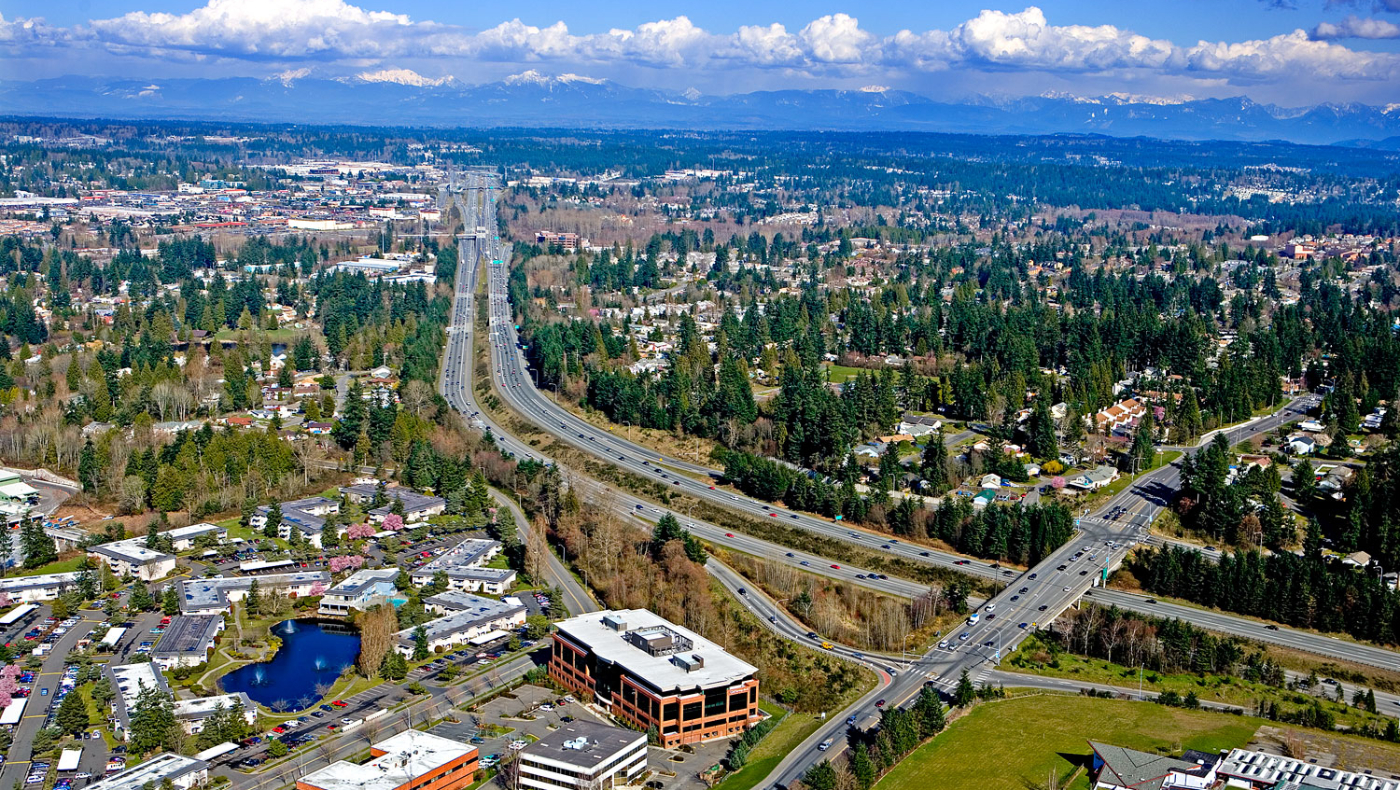 Mountlake Terrace's location provides easy access to many regional attractions as well as local employment centers.
Three transit lines serve Mountlake Terrace providing faster and easier commutes to Seattle and other neighboring cities, as well as the University of Washington, Washington State University and Edmonds Community College. As the southern gateway to Snohomish County, the fastest growing county in Washington State, Mountlake Terrace will be the first northbound light rail stop in Snohomish County.
The city is in the process of implementing a Town Center Plan intended to invigorate and revitalize the city center and encourage development. In 2009, the plan won the Governor's Smart Community Award for Livable and Vibrant Communities. The city is investing in new infrastructure such as roads, park improvements, utilities, new and widened sidewalks, bike lanes, street trees, new City Hall and Police Station addition to ensure that it is well-positioned to facilitate investment and accommodate redevelopment and revitalization opportunities within the Town Center and near the future light rail station. Encouraging economic development, while at the same time enhancing the city's quality of life and concern for the environment, Mountlake Terrace has adopted a Sustainability Strategy, Economic Vitality Strategy and Transit Service Strategy.
Community well-being and public safety are also priorities; residents are served by an excellent recreational system, four hospital systems within a 10-mile radius and an outstanding and diligent Police Department.
Mountlake Terrace's 260+ acres of parks and playfields offer a variety of recreational opportunities including its popular Recreation Pavilion, nine neighborhood parks, three sports complexes, and 14 sports fields. The city maintains miles of trails, including Lakeview Trail which connects the Mountlake Terrace Transit Center to the regional Interurban Trail. The city also hosts Tour de Terrace, a Seafair summer festival that attracts thousands of people from all over the region, and Arts of the Terrace Juried Art Show held each fall.
Mountlake Terrace offers Class A office space with below market lease rates, no B&O tax, competitive real estate development fees and economic incentives for land developers, and additional economic and investment benefits.
Distance From
Work:

Everett:15.6 Miles
Bellevue: 21.6 Miles
Redmond: 18.7 Miles
Seattle: 13.8 Miles

Skiing: 68 Miles
Boating: 5 Miles
K-12 School District
Major Employers
Premera/Blue Cross
Umpqua Bank
Edmonds School District
City of Mountlake Terrace
Mountlake Terrace
Population
Population
Growth Rate
0.69%
Housing & Income
Income Projection
Median Household
$79,536 $85,280
Average Household
$95,592 $107,031
Per Capita
$39,400 $44,307
Workforce
2021 Finance/Insurance Businesses
Businesses
33
Employed
1,691
2021 Insur/Funds/Trusts/Other
Businesses
17
Employed
1,602
2021 HealthCare/Social Assist
Businesses
54
Employed
550
2021 Retail Trade Businesses
Businesses
53
Employed
545
2021 Educational Services - Businesses
Businesses
16
Employed
482
2021 Accommodation/Food Service
Businesses
33
Employed
402
Average Commute Time
32 min.
Resident Commuters
4,705
Non-Resident Commuters
6,697