Advocacy Committee
Mission
The Advocacy Committee develops, implements and coordinates strategies to influence policy decisions, acquire resources and raise awareness at the local, state and federal levels around issues critical to the sustained competitiveness of our region based on direction from the Board of Trustees, the Industry & Resource Development Board and the Community & Small Business Advisory Committee.
Overview
The Advocacy Committee meets quarterly to review strategy and discuss actions necessary to achieve our goals relative to improving our region's workforce, infrastructure and business environment. The three initiatives make up the core of Economic Alliance Snohomish County's Advocacy program. By helping our region speak with one voice, we believe we can exert greater influence on public policy, and ultimately, make Snohomish County a better place to live and do business.
Latest Advocacy News 
News Articles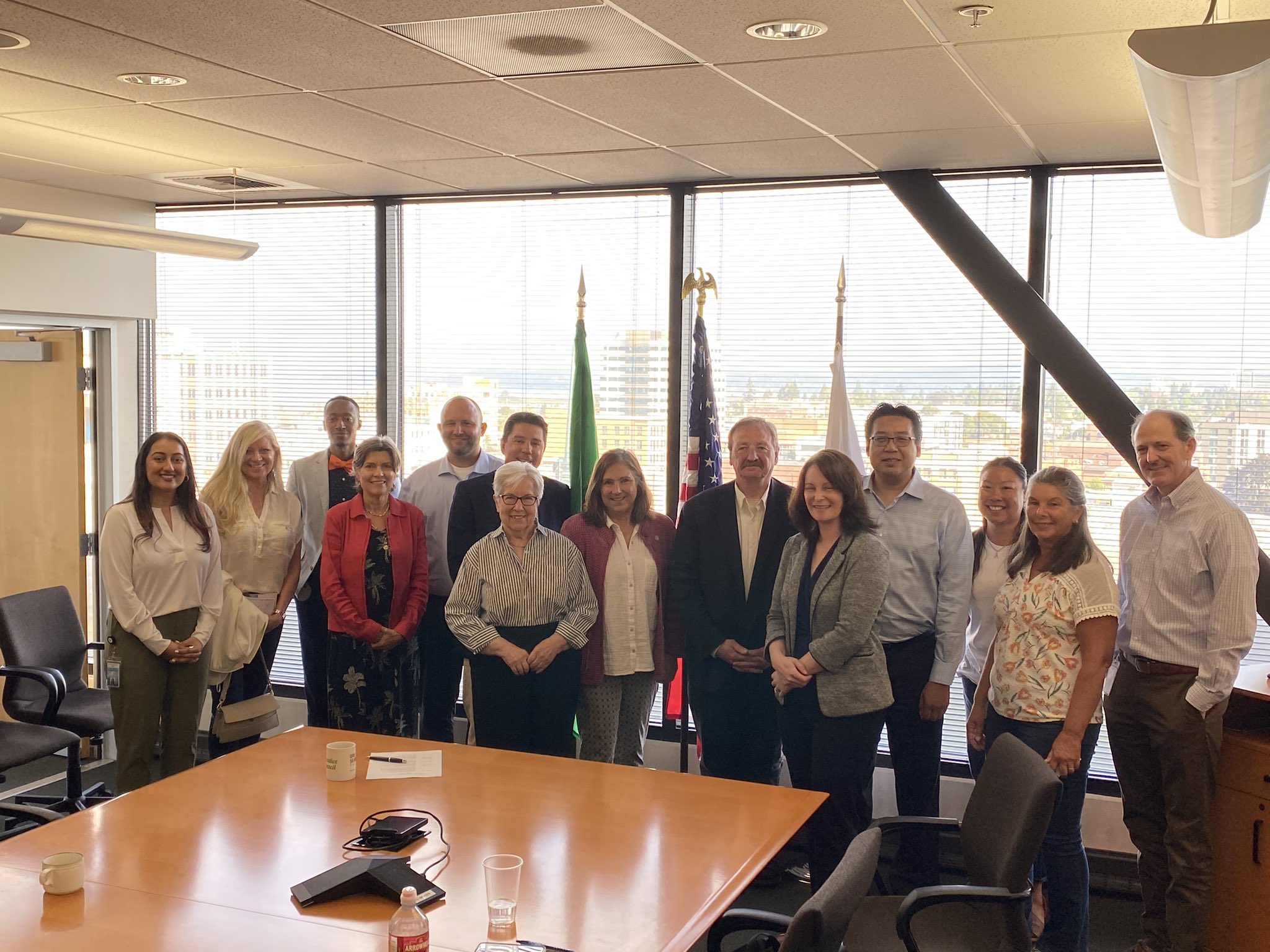 On August 31, Snohomish County Executive Dave Somers welcomed United States Small Business Administration Region 10 Administrator Michael Fong, U.S. Environmental Protection Agency Regional Administrator Casey Sixkiller, and U.S. Department of Agriculture Washington State Rural Development Director Helen Price Johnson for meetings with key enterprises in Snohomish County. They were also joined by Economic Alliance Snohomish County President/CEO...
Last night, two key bills surrounding the state's contentious Long-Term Care program passed the legislature, heading to the Governor's desk for final approval. House Bill 1732 delays implementation of the Long-Term Services Support Trust Program (WA Cares) for 18 months and House Bill 1733 adds a number of voluntary exemptions...