Giant Leap Management Solutions
• Seattle, WA
US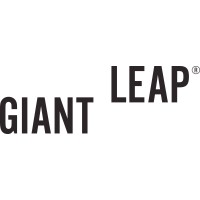 Remember that business you always wanted?
Every business owner's dream is different. Whatever your vision is, we help you get there. Take the next step in creating the entrepreneurial life you want to live.
The first step is the smartest
Where do you start when everything needs your attention? Running a business can be overwhelming, but we've found that things begin to come together once you get your priorities straight. Get an initial understanding of where you are, and what to do next with one of our business assessment tools.
I came. I saw. I made a plan.
Sometimes, we need to hit pause, and think about what we're doing. Our workshops help you gain clarity about your vision for your business and personal life, and develop a plan to get there.
Smart insights from people who've been there
Imagine having your own, personal board of directors. And the confidence that comes from leveraging a sounding board of experienced peers. Resolve the stickiest of issues, explore new opportunities, and become the best CEO you can be by learning from people who are walking the path you're on.
Tailored advice that suits you
From exploring your business model to planning your exit, wherever you are on your entrepreneurial journey, we're right there beside you. We provide one-on-one strategic advice, and an outside perspective to you and your management team — how and when you need it most.