Economic Alliance Snohomish County (EASC) Welcomes New Chair and 2022 Board of Trustees
The Economic Alliance Snohomish County (EASC) has announced its new Board of Trustees and Executive Board for 2022. The EASC Board, which has 54 members, includes representatives from both the private sector (about 70% of Board seats) and the public sector (about 30% of Board seats). Public sector Board members also include elected officials.
EASC is the County and State's economic authority for Snohomish County and operates under a Board of Trustees from both public and private sectors to expand economic opportunity within the County. Over the past year, the Board has taken dramatic action to develop a renewed cadence for the program bringing in a new CEO and new additions to the executive team to focus on important program goals, including a five year plan, new branding, and an expanded website showcasing the many resources available to businesses from the EASC.
Rich White of The Boeing Company has been appointed Chair of the Economic Alliance Snohomish County (EASC) Board of Trustees. Joining Chair Rich White on the Executive Committee are Dan Gaffney of Moss Adams LLP as Vice Chair; Scott Strand of BECU, Secretary; and Nancy Ekrem, who will continue to serve as Treasurer. Each of these positions is a two-year appointment.
Doug Purcell of Purcell Legal & Mediation Services, PLLC, who previously served as Secretary, will remain on the Board. Purcell's many years of experience and capable leadership have been a great asset to EASC.
The Board welcomes several new members, including Dr. Ian Saltzman, Everett Public Schools; David Preston, Commissioner, Port of Edmonds; Christine Frizzell, Mayor, City of Lynnwood; Rudi Alcott, Sound Publishing; and Shubert Ho, Executive Chef and Owner of Feedme Hospitality, whose company will be newly joining the Board.
Paul Dolan, ATS, who is the outgoing Board Chair, will be helping White in his transition to this important role and will remain on the Executive Committee as previous Board Chair.
"Paul's many contributions to the Board as Chair during the past two years are greatly appreciated, '' said Garry Clark, EASC's President & CEO. "We are especially grateful for his leadership in guiding the board during these uncertain and extraordinarily complex times due to the impact of Covid-19 on our community, and as I joined EASC as its new President and CEO. We look forward to Paul's support and expertise as Rich begins his new role, and thank Paul for his many years of service."
Under Clark's leadership, EASC has landed multiple new companies, received three highly-competitive Strategic Reserve Fund Grants totaling over a million dollars, launched the SnoCODE partnership to create more opportunities for businesses and residents in Snohomish County, and reestablished the Military Affairs Committee, the Industrial Advisory Committee, and created a new Chambers Advisory Board.
Other major accomplishments include establishing an MOU with Greater Seattle Partners and the Snohomish STEM Network launch of STEM like me, to go!
Rich White shared he is looking forward to taking on this new role on the EASC Board. "I can't wait to get started and build on the incredible initiatives that have been created in the last few years by Paul Dolan and the rest of the Board. I'm especially interested in continuing to champion the EASC's six pillars for economic growth: Advocacy, Business Retention and Expansion (BRE), Small Business/Chamber Activities, Workforce, Business Attraction, and Quality of Life."
The Board acts in an advisory capacity and also reviews opportunities and new initiatives. "We are so proud of the diverse voices and varied experiences our members bring to the Board," said Clark. "Our Board exemplifies the communal spirit of our business community and the many synergies that come from bringing leaders together throughout Snohomish County to serve our community and continue to move our strategic goals forward."
Learn more about the Economic Alliance Snohomish County (EASC) and how EASC can help your business! Contact us now.
More Topics
EVERETT — Diversity, equity and inclusion — for Economic Alliance Snohomish County and its new CEO, Garry Clark, those are words to live by. The economic development organization has launched a new initiative, SnoCODE, which goes live this year. Read full article.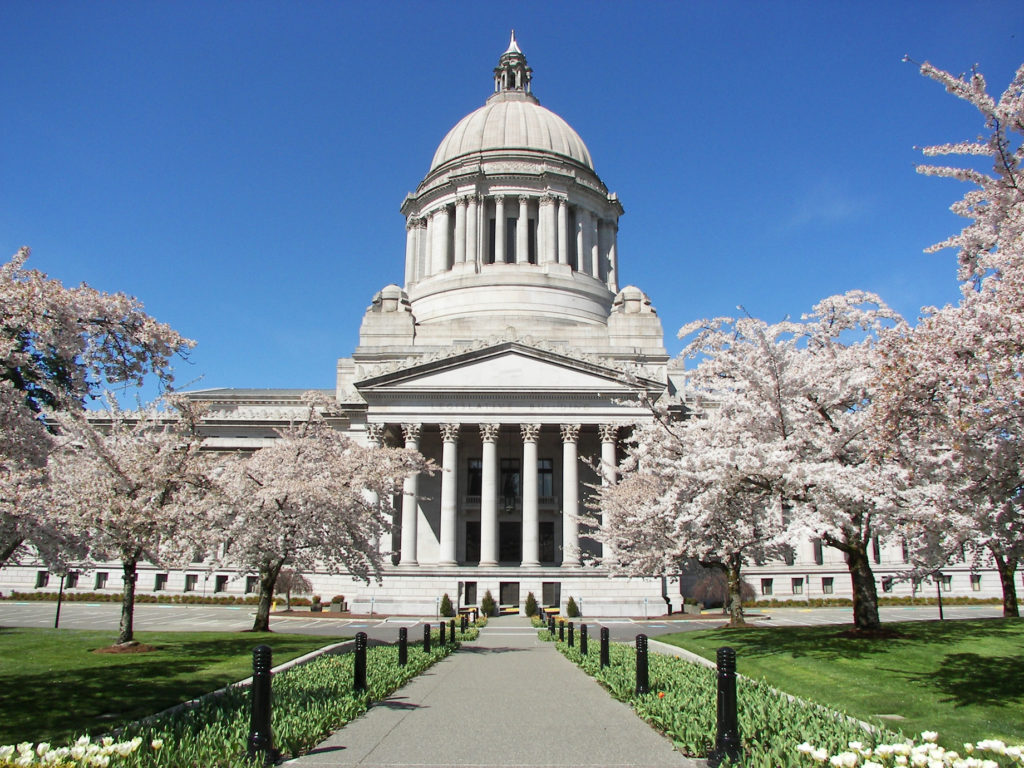 This week began with hearing's on Governor Jay Inslee's proposed 2022 Supplement Operating, Capital, and Transportation Budgets. Governor Inslee places an emphasis on moving beyond the pandemic by focusing on homelessness, poverty, salmon recovery, climate, and transportation. It is important to note the Proposed Supplemental Budget serves as the Governor's...
EVERETT, Wash., January 12, 2022 – Snohomish County's Community Floodplain Solutions (CFS) program received a second grant of $8.5 million from the Washington State Department of Ecology's Floodplains by Design program. The 2021 grant furthers the integrated floodplain management work that was funded in 2019 for the Skykomish River near...