Community Profiles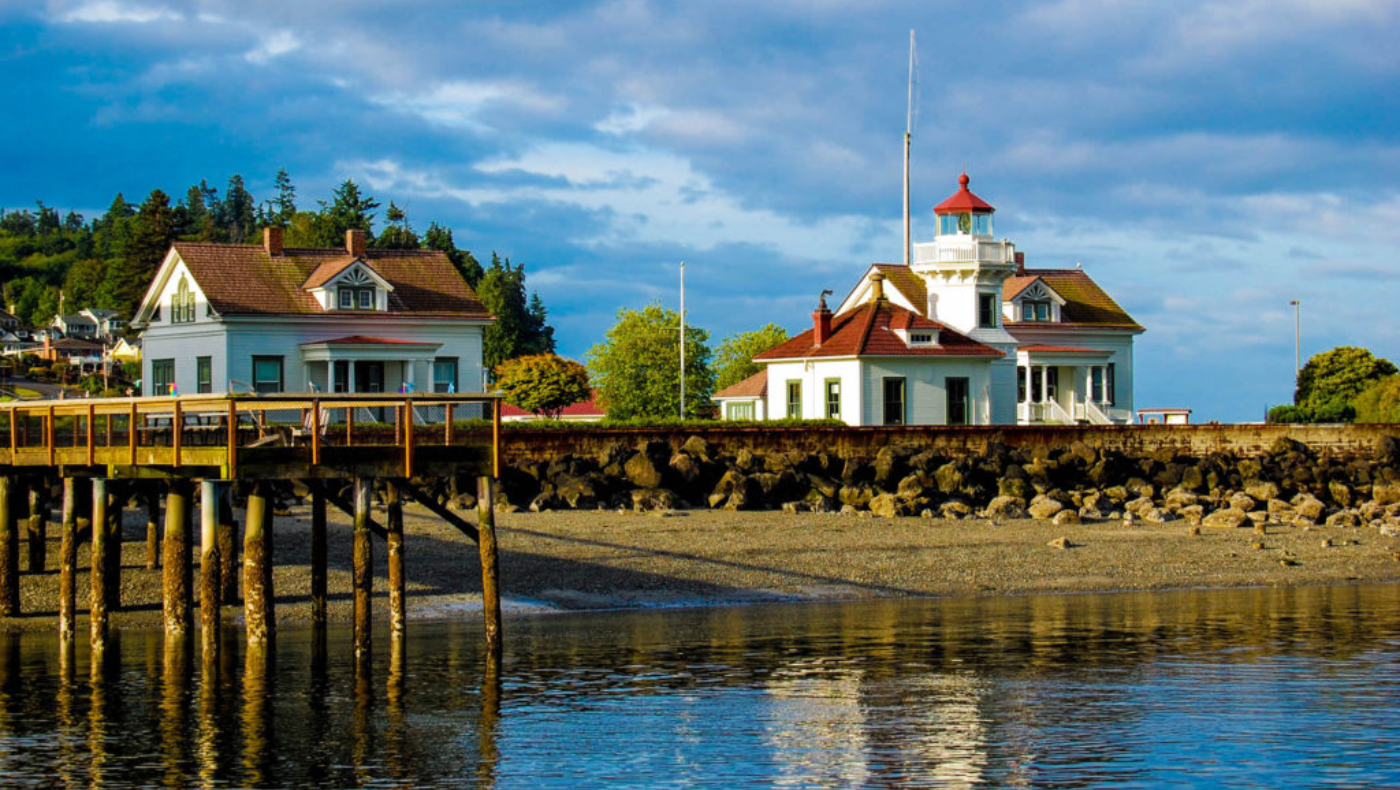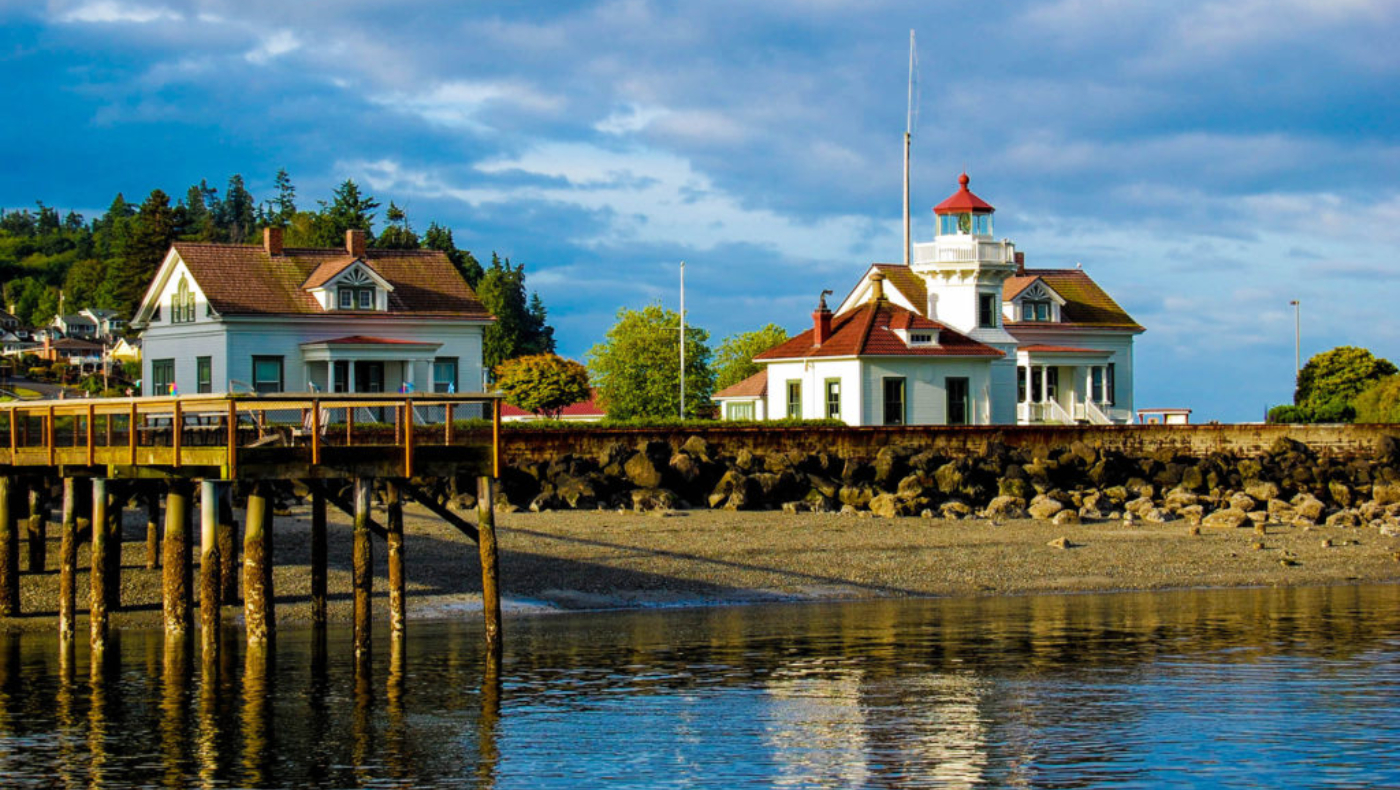 Mukilteo is a scenic waterfront community with stunning views of Possession Sound and the Olympic Mountain range. The scenery and other quality of life factors led to Mukilteo being highlighted as the 9th best place to live in America by Money Magazine.
Mukilteo offers convenient access to two State highways – SR 525 and SR 526 – which connect directly to I-5, I-405 and Highway 99. The City is also a regional transportation hub for the State Ferry System, featuring the Mukilteo-Clinton route that has the highest vehicle traffic volume and second highest total ridership (4.1 million annual passengers) in the entire ferry system. A Sound Transit commuter rail station with trips to Seattle is also in Mukilteo.
In December 2020, the Washington State Ferries opened a new modern Mukilteo Mulitmodal ferry terminal facility a few thousand feet from the previous terminal. Capitalizing on the State's public investment, City waterfront revitalization plans feature a vibrant, active waterfront with recreational opportunities offering extensive public access to the water along with additional private investment from shops and restaurants.
Mukilteo has commercial and industrial zoned land for new and expanding businesses. The City's high median household income lends itself to disposable household income.
The City creates a regulatory environment where businesses can be entrepreneurs and succeed. City staff is easily accessible to address permitting and other business related needs. Mukilteo does not have a Business and Occupation tax.
Mukilteo is a neighbor to the Everett Boeing plant and home to Travis Industries (the largest, privately-owned wood, pellet and gas stove, insert and fireplace company in America) and to over 20 aeronautics companies, including Electroimpact.
Distance From
Work:

Everett:15 minutes
Bellevue: 30 minutes
Seattle: 15-30 minutes
Paine Field: 5 minutes

Skiing: 60 minutes
Boating: 5 minutes
K-12 School District
Major Employers
Synrad, Inc.
Electroimpact
Travis Industries
Systima Technologies
KAAS Tailored
Pacific Pride Seafood
Ivar's Mukilteo Landing
University Mechanical
Vimley Benefit Solutions
Quality Food Center
Everett Clinic
Arnies Restaurant
Back To Top
Population
| Population | 2000 | 2010 | 2022 | 2027 |
| --- | --- | --- | --- | --- |
| Mukilteo | 18,032 | 20,005 | 21,705 | 21,944 |
Source: ESRI, 2022-11-11
Population by Age
| Population | 2010 | 2022 | 2027 |
| --- | --- | --- | --- |
| 0-4 | 916 | 874 | 898 |
| 5-9 | 1,142 | 1,000 | 972 |
| 10-14 | 1,482 | 1,210 | 1,083 |
| 15-19 | 1,599 | 1,269 | 1,085 |
| 20-24 | 1,089 | 1,219 | 950 |
| 25-29 | 1,106 | 1,398 | 1,388 |
| 30-34 | 983 | 1,384 | 1,585 |
| 35-39 | 1,175 | 1,286 | 1,539 |
| 40-44 | 1,581 | 1,264 | 1,396 |
| 45-49 | 1,889 | 1,449 | 1,297 |
| 50-54 | 1,980 | 1,718 | 1,485 |
| 55-59 | 1,624 | 1,943 | 1,680 |
| 60-64 | 1,299 | 1,730 | 1,754 |
| 65-69 | 850 | 1,475 | 1,601 |
| 70-74 | 485 | 1,129 | 1,328 |
| 75-79 | 336 | 667 | 980 |
| 80-84 | 216 | 338 | 510 |
| 85+ | 254 | 353 | 414 |
| 18+ | 15,360 | 17,820 | 18,297 |
| Median Age | 42 | 45 | 45 |
Source: ESRI, 2022-11-11
Population by Race
| Mukilteo | 2022 |
| --- | --- |
| Total | 21,705.00 |
| White Alone | 63.56 |
| Black Alone | 2.72 |
| American Indian Alone | 0.56 |
| Asian Alone | 19.20 |
| Pacific Islander Alone | 0.26 |
| Some Other Race | 3.28 |
| Two or More Races | 10.41 |
| Hispanic Origin | 7.75 |
| Diversity Index | 61.10 |
Source: ESRI, 2022-11-11
Growth Rate
| | |
| --- | --- |
| Mukilteo | 2022 - 2027 |
| Population | 0.22% |
| Households | 0.12% |
| Families | 0.14% |
| Median Household Income | 4% |
| Per Capita Income | 3% |
Source: ESRI, 2022-11-11
Back To Top
Back To Top
Households
| Population | 2000 | 2010 | 2022 | 2027 |
| --- | --- | --- | --- | --- |
| Households | 6,791 | 7,995 | 8,432 | 8,483 |
| Housing Units | 7,183 | 8,487 | 8,741 | 8,879 |
| Owner Occupied Units | | | 5,995 | 6,134 |
| Renter Occupied Units | | | 2,437 | 2,348 |
| Vacant Units | | | 309 | 396 |
Source: ESRI, 2022-11-11
Home Value
| Mukilteo | 2022 | 2027 |
| --- | --- | --- |
| Median Home Value | $671,981 | $786,562 |
| Average Home Value | $723,878 | $833,839 |
| <$50,000 | 11 | 0 |
| $50,000 - $99,999 | 2 | 0 |
| $100,000 - $149,999 | 2 | 0 |
| $150,000 - $199,999 | 3 | 0 |
| $200,000 - $249,999 | 32 | 2 |
| $250,000 - $299,999 | 15 | 2 |
| $300,000 - $399,999 | 225 | 96 |
| $400,000 - $499,999 | 787 | 450 |
| $500,000 - $749,999 | 2,791 | 2,194 |
| $1,000,000 + | 476 | 993 |
Source: ESRI, 2022-11-11
Housing Year Built
| Year Range | Houses Built |
| --- | --- |
| 2010 or Later | 266 |
| 2000-2009 | 1,624 |
| 1990-1999 | 2,773 |
| 1980-1989 | 2,026 |
| 1970-1979 | 1,300 |
| 1960-1969 | 428 |
| 1950-1959 | 87 |
| 1940-1949 | 67 |
| 1939 or Before | 65 |
Source: ESRI, 2022-11-11
Back To Top
Back To Top
Income
| Mukilteo | 2022 | 2027 |
| --- | --- | --- |
| Median Household | $124,912 | $153,886 |
| Average Household | $169,820 | $199,650 |
| Per Capita | $65,822 | $77,029 |
Source: ESRI, 2022-11-11
Household Income Base
| Mukilteo | 2022 |
| --- | --- |
| <$15,000 | 199 |
| $15,000 - $24,999 | 203 |
| $25,000 - $34,999 | 250 |
| $35,000 - $49,999 | 356 |
| $50,000 - $74,999 | 1,145 |
| $75,000 - $99,999 | 1,046 |
| $100,000 - $149,999 | 1,703 |
| $150,000 - $199,999 | 1,339 |
| $200,000+ | 2,190 |
Source: ESRI, 2022-11-11
Back To Top
Back To Top
Commute
| Category | Commuters |
| --- | --- |
| Workers 16+ | 10,941 |
| In-County Residents | 7,782 |
| Out-of-County Residents | 2,980 |
| Drive Alone | 7,153 |
| Carpooled | 1,226 |
| Public Transport | 628 |
| Work at Home | 1,624 |
| Less than 5 minutes | 133 |
| 5-9 minutes | 1,027 |
| 10-14 minutes | 1,126 |
| 15-19 minutes | 1,162 |
| 20-24 minutes | 1,195 |
| 25-29 minutes | 697 |
| 30-34 minutes | 773 |
| 35-39 minutes | 451 |
| 40-44 minutes | 406 |
| 45-59 minutes | 1,003 |
| 60-89 minutes | 1,015 |
| 90+ minutes | 329 |
| Average Travel Time | 30 |
Source: ESRI, 2022-11-11
Source: ESRI, 2022-11-11
Employees by NAICS
| Category | Number |
| --- | --- |
| Total Employees | 9,909 |
| Agr/Forestry/Fish/Hunt | 0 |
| Mining | 0 |
| Utilities | 4 |
| Construction | 990 |
| Manufacturing | 3,122 |
| Wholesale Trade | 689 |
| | |
| Retail Trade | 1,083 |
| Motor Veh/Parts Dealers | 73 |
| Furn & Home Furnish Str | 9 |
| Electronics & Appl Store | 15 |
| Bldg Matl/Garden Equip | 119 |
| Food & Beverage Stores | 178 |
| Health/Pers Care Stores | 55 |
| Gasoline Stations | 5 |
| Clothing/Accessory Store | 56 |
| Sports/Hobby/Book/Music | 518 |
| General Merchandise Str | 11 |
| Misc Store Retailers | 37 |
| Nonstore Retailers | 7 |
| | |
| Transportation/Warehouse | 68 |
| Information | 107 |
| | |
| Finance & Insurance | 299 |
| Cntrl Bank/Crdt Intrmdtn | 72 |
| Sec/Cmdty Cntrct/Oth Inv | 24 |
| Insur/Funds/Trusts/Other | 203 |
| | |
| Real Estate/Rent/Leasing | 148 |
| Prof/Scientific/Tech Srv | 429 |
| Legal Services | 19 |
| Mgmt of Comp/Enterprises | 3 |
| Admin/Support/Waste Mgmt | 199 |
| Educational Services | 666 |
| HealthCare/Social Assist | 698 |
| Arts/Entertainment/Rec | 144 |
| | |
| Accommodation/Food Srvcs | 583 |
| Accommodation | 92 |
| Food Srv/Drinking Places | 491 |
| | |
| Other Srv excl Pub Admin | 485 |
| Auto Repair/Maintenance | 38 |
| Public Administration Emp | 148 |
Source: ESRI, 2022-11-11
Educational Attainment (25+)
| Mukilteo | 2022 |
| --- | --- |
| Some High School | 264 |
| Graduated High School | 2,367 |
| Associates Degree | 1,421 |
| Bachelor's Degree | 4,874 |
| Graduate Degree | 3,953 |
Source: ESRI, 2022-11-11
Back To Top
Back To Top
Businesses by NAICS
| Category | Number |
| --- | --- |
| Total Businesses | 803 |
| Agr/Forestry/Fish/Hunt Bus | 0 |
| Mining Bus | 0 |
| Utilities Bus | 1 |
| Construction Bus | 74 |
| Manufacturing Bus | 89 |
| Wholesale Trade Bus | 43 |
|   |   |
| Retail Trade Bus | 84 |
| Motor Veh/Parts Dealers Bus | 9 |
| Furn & Home Furnish Str Bus | 3 |
| Electronics & Appl Store Bus | 1 |
| Bldg Matl/Garden Equip Bus | 13 |
| Food & Beverage Stores Bus | 15 |
| Health/Pers Care Stores Bus | 7 |
| Gasoline Stations Bus | 2 |
| Clothing/Accessory Store Bus | 4 |
| Sports/Hobby/Book/Music Bus | 6 |
| General Merchandise Str Bus | 4 |
| Misc Store Retailers Bus | 13 |
| Nonstore Retailers Bus | 7 |
|   |   |
| Transportation/Warehouse Bus | 8 |
| Information Bus | 19 |
|   |   |
| Finance & Insurance Bus | 38 |
| Cntrl Bank/Crdt Intrmdtn Bus | 12 |
| Sec/Cmdty Cntrct/Oth Inv Bus | 11 |
| Insur/Funds/Trusts/Other Bus | 15 |
|   |   |
| Real Estate/Rent/Leasing Bus | 30 |
| Prof/Scientific/Tech Srv Bus | 61 |
| Legal Services Bus | 6 |
| Mgmt of Comp/Enterprises Bus | 1 |
| Admin/Support/Waste Mgmt Bus | 24 |
| Educational Services Bus | 27 |
| HealthCare/Social Assist Bus | 79 |
| Arts/Entertainment/Rec Bus | 20 |
|   |   |
| Accommodation/Food Srvcs Bus | 57 |
| Accommodation Bus | 6 |
| Food Srv/Drinking Places Bus | 51 |
|   |   |
| Other Srv excl Pub Admin Bus | 78 |
| Auto Repair/Maintenance Bus | 8 |
| Public Administration Bus | 8 |
Source: ESRI, 2022-11-11
Back To Top