Community Profiles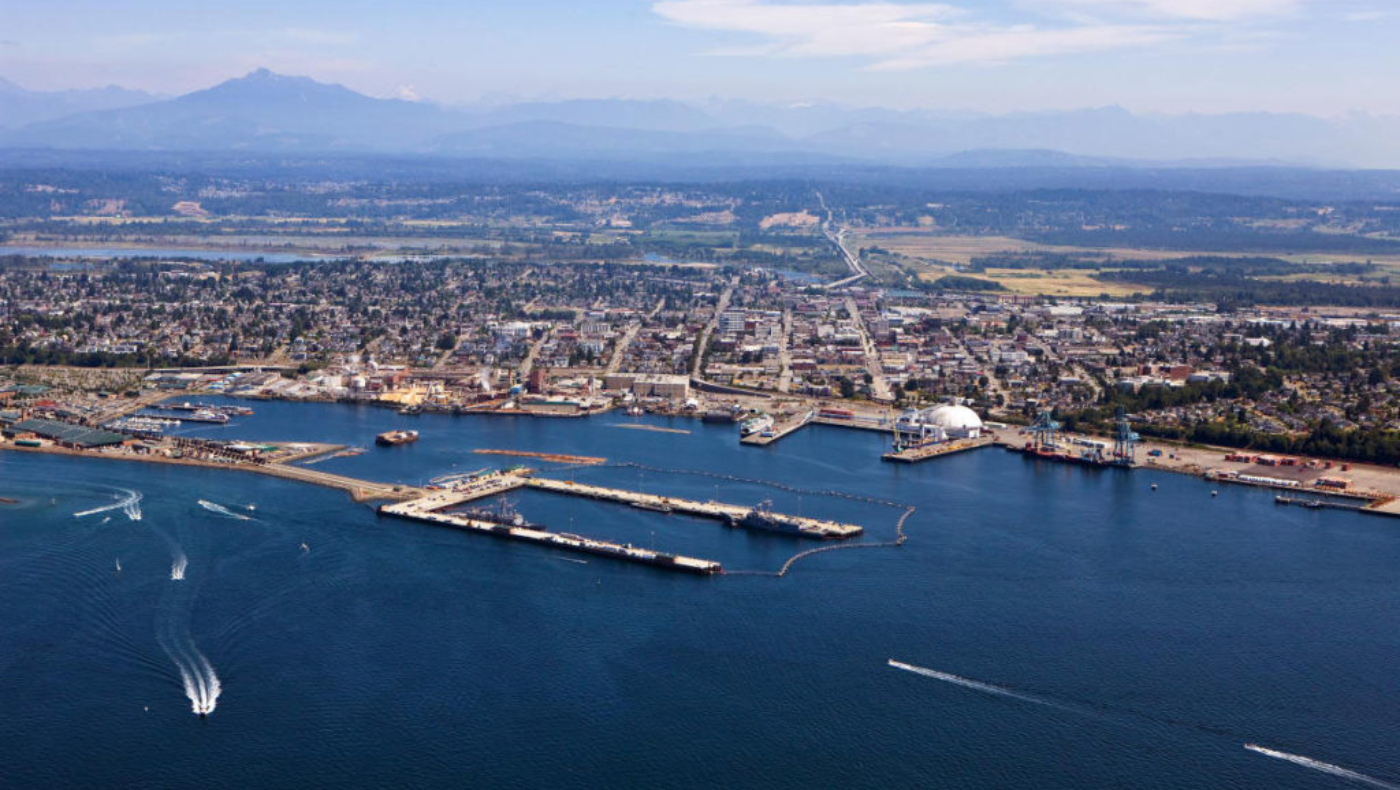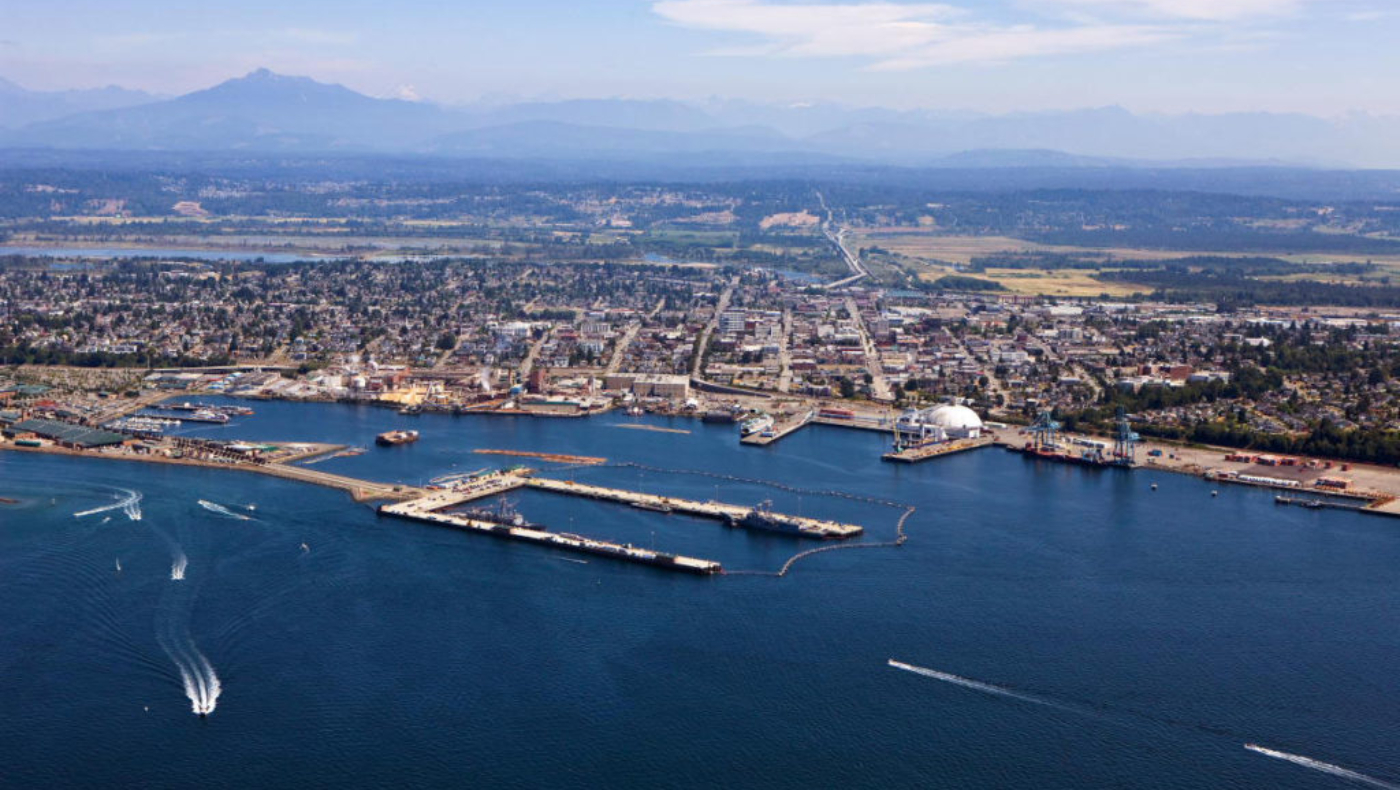 In Everett, opportunities are a natural resource. Economic. Educational. Cultural. Recreational. Propelled by our industrial-strength commitment to innovative businesses, and inspired by a mountain-to-sea natural beauty that defies description.
Our community works hard and plays hard. Everett boasts a rising creative class – the thinkers, innovators, inventors and entrepreneurs. Everett is proud to be home to The Boeing Co.'s massive manufacturing complex, a magnet that draws numerous aerospace and technology companies to the area.
Everett is also home to the Port of Everett. This deep-water Port is the second largest in Washington state by economic output and the 5th largest on the West Coast by export value. The Port specializes in construction and manufacturing cargoes, and transships aircraft assemblies for all Boeing Everett jetliners. The Port is also home to Naval Station Everett and the aircraft carrier U.S.S. Nimitz, along with other destroyers and frigates.
Whether at work or play, Everett is a rich landscape of choices. Small startups thinking big. Fortune 500 companies delivering larger than life innovations. Some of the best salmon and steelhead fishing in the world. The largest public marina on the West Coast, and the longest, warmest sandy beach in the Puget Sound. Pro and minor league sports teams. A 10,000 seat entertainment arena. A housing market that is significantly more affordable than the one just 25 miles away in Seattle. More than 1,600 acres of parks, trails and playgrounds. Nearly 50 miles of freshwater and saltwater shoreline. Everett is a cultural destination where life is celebrated to the fullest with a thriving arts community, free summer concerts along the waterfront and tons of entertainment options.
Distance From
Work:

Lynnwood: 20 minutes
Bellevue: 35 minutes
Seattle: 40 minutes

Skiing: 40 minutes
Boating: 5 minutes
K-12 School District
Major Employers
The Boeing Company
Naval Station Everett
Providence Regional Medical Center
Snohomish County Government
The Everett Clinic/li>
Fluke Manufacturing
Funko
Back To Top
Population
| Population | 2000 | 2010 | 2023 | 2028 |
| --- | --- | --- | --- | --- |
| Everett | 95,318 | 102,286 | 114,188 | 117,398 |
Source: ESRI, 2023-10-17
Population by Age
| Population | 2010 | 2023 | 2028 |
| --- | --- | --- | --- |
| 0-4 | 7,339 | 7,096 | 7,512 |
| 5-9 | 6,310 | 7,032 | 6,965 |
| 10-14 | 5,847 | 6,867 | 6,843 |
| 15-19 | 6,463 | 6,540 | 6,752 |
| 20-24 | 8,742 | 7,825 | 8,292 |
| 25-29 | 9,360 | 8,788 | 8,846 |
| 30-34 | 7,780 | 9,067 | 8,357 |
| 35-39 | 7,067 | 8,706 | 8,644 |
| 40-44 | 7,008 | 7,541 | 8,317 |
| 45-49 | 7,605 | 6,537 | 7,332 |
| 50-54 | 7,290 | 6,780 | 6,470 |
| 55-59 | 6,132 | 6,992 | 6,514 |
| 60-64 | 4,795 | 7,006 | 6,520 |
| 65-69 | 3,195 | 5,987 | 6,312 |
| 70-74 | 2,258 | 4,703 | 5,253 |
| 75-79 | 1,820 | 3,020 | 3,941 |
| 80-84 | 1,447 | 1,833 | 2,434 |
| 85+ | 1,831 | 1,868 | 2,094 |
| 18+ | 79,094 | 89,453 | 92,248 |
| Median Age | 35 | 37 | 38 |
Source: ESRI, 2023-10-17
Population by Race
| Everett | 2023 |
| --- | --- |
| Total | 114,188.00 |
| White Alone | 60.55 |
| Black Alone | 5.73 |
| American Indian Alone | 1.29 |
| Asian Alone | 9.44 |
| Pacific Islander Alone | 1.34 |
| Some Other Race | 9.29 |
| Two or More Races | 12.36 |
| Hispanic Origin | 18.17 |
| Diversity Index | 71.70 |
Source: ESRI, 2023-10-17
Growth Rate
| | |
| --- | --- |
| Everett | 2023 - 2028 |
| Population | 0.56% |
| Households | 0.63% |
| Families | 0.67% |
| Median Household Income | 3% |
| Per Capita Income | 3% |
Source: ESRI, 2023-10-17
Back To Top
Back To Top
Households
| Population | 2000 | 2010 | 2023 | 2028 |
| --- | --- | --- | --- | --- |
| Households | 37,700 | 41,110 | 46,554 | 48,030 |
| Housing Units | 39,942 | 44,400 | 48,706 | 50,044 |
| Owner Occupied Units | | | 22,209 | 23,704 |
| Renter Occupied Units | | | 24,345 | 24,326 |
| Vacant Units | | | 2,152 | 2,014 |
Source: ESRI, 2023-10-17
Home Value
| Everett | 2023 | 2028 |
| --- | --- | --- |
| Median Home Value | $493,685 | $656,998 |
| Average Home Value | $556,673 | $748,357 |
| <$50,000 | 570 | 182 |
| $50,000 - $99,999 | 623 | 127 |
| $100,000 - $149,999 | 497 | 65 |
| $150,000 - $199,999 | 655 | 23 |
| $200,000 - $249,999 | 836 | 158 |
| $250,000 - $299,999 | 826 | 110 |
| $300,000 - $399,999 | 3,070 | 1,979 |
| $400,000 - $499,999 | 4,299 | 4,115 |
| $500,000 - $749,999 | 6,663 | 8,110 |
| $1,000,000 + | 943 | 2,785 |
Source: ESRI, 2023-10-17
Housing Year Built
| Year Range | Houses Built |
| --- | --- |
| 2010 or Later | 2,900 |
| 2000-2009 | 5,699 |
| 1990-1999 | 7,662 |
| 1980-1989 | 6,188 |
| 1970-1979 | 6,777 |
| 1960-1969 | 4,216 |
| 1950-1959 | 3,426 |
| 1940-1949 | 2,141 |
| 1939 or Before | 7,033 |
Source: ESRI, 2023-10-17
Back To Top
Back To Top
Income
| Everett | 2023 | 2028 |
| --- | --- | --- |
| Median Household | $74,577 | $85,761 |
| Average Household | $100,268 | $116,984 |
| Per Capita | $40,927 | $47,907 |
Source: ESRI, 2023-10-17
Household Income Base
| Everett | 2023 |
| --- | --- |
| <$15,000 | 4,052 |
| $15,000 - $24,999 | 2,744 |
| $25,000 - $34,999 | 3,381 |
| $35,000 - $49,999 | 5,115 |
| $50,000 - $74,999 | 8,082 |
| $75,000 - $99,999 | 6,679 |
| $100,000 - $149,999 | 8,501 |
| $150,000 - $199,999 | 4,414 |
| $200,000+ | 3,586 |
Source: ESRI, 2023-10-17
Back To Top
Back To Top
Commute
| Category | Commuters |
| --- | --- |
| Workers 16+ | 56,184 |
| In-County Residents | 41,989 |
| Out-of-County Residents | 14,059 |
| Drive Alone | 39,356 |
| Carpooled | 6,445 |
| Public Transport | 2,650 |
| Work at Home | 4,600 |
| Less than 5 minutes | 910 |
| 5-9 minutes | 5,099 |
| 10-14 minutes | 7,914 |
| 15-19 minutes | 7,577 |
| 20-24 minutes | 6,944 |
| 25-29 minutes | 2,146 |
| 30-34 minutes | 6,500 |
| 35-39 minutes | 1,453 |
| 40-44 minutes | 2,374 |
| 45-59 minutes | 4,193 |
| 60-89 minutes | 4,980 |
| 90+ minutes | 1,493 |
| Average Travel Time | 0 |
Source: ESRI, 2023-10-17
Source: ESRI, 2023-10-17
Employees by NAICS
| Category | Number |
| --- | --- |
| Total Employees | 108,058 |
| Agr/Forestry/Fish/Hunt | 49 |
| Mining | 11 |
| Utilities | 400 |
| Construction | 3,369 |
| Manufacturing | 45,713 |
| Wholesale Trade | 2,461 |
| | |
| Retail Trade | 7,510 |
| Motor Veh/Parts Dealers | 1,518 |
| Furn & Home Furnish Str | 201 |
| Electronics & Appl Store | 163 |
| Bldg Matl/Garden Equip | 634 |
| Food & Beverage Stores | 1,717 |
| Health/Pers Care Stores | 586 |
| Gasoline Stations | 180 |
| Clothing/Accessory Store | 238 |
| Sports/Hobby/Book/Music | 862 |
| General Merchandise Str | 1,411 |
| Misc Store Retailers | 0 |
| Nonstore Retailers | 0 |
| | |
| Transportation/Warehouse | 1,981 |
| Information | 972 |
| | |
| Finance & Insurance | 1,634 |
| Cntrl Bank/Crdt Intrmdtn | 828 |
| Sec/Cmdty Cntrct/Oth Inv | 218 |
| Insur/Funds/Trusts/Other | 588 |
| | |
| Real Estate/Rent/Leasing | 1,597 |
| Prof/Scientific/Tech Srv | 2,950 |
| Legal Services | 919 |
| Mgmt of Comp/Enterprises | 127 |
| Admin/Support/Waste Mgmt | 857 |
| Educational Services | 2,631 |
| HealthCare/Social Assist | 17,408 |
| Arts/Entertainment/Rec | 1,284 |
| | |
| Accommodation/Food Srvcs | 4,398 |
| Accommodation | 622 |
| Food Srv/Drinking Places | 3,776 |
| | |
| Other Srv excl Pub Admin | 3,808 |
| Auto Repair/Maintenance | 610 |
| Public Administration Emp | 8,682 |
Source: ESRI, 2023-10-17
Educational Attainment (25+)
| Everett | 2023 |
| --- | --- |
| Some High School | 3,894 |
| Graduated High School | 16,962 |
| Associates Degree | 8,977 |
| Bachelor's Degree | 16,057 |
| Graduate Degree | 6,773 |
Source: ESRI, 2023-10-17
Back To Top
Back To Top
Businesses by NAICS
| Category | Number |
| --- | --- |
| Total Businesses | 4,331 |
| Agr/Forestry/Fish/Hunt Bus | 8 |
| Mining Bus | 4 |
| Utilities Bus | 1 |
| Construction Bus | 254 |
| Manufacturing Bus | 175 |
| Wholesale Trade Bus | 121 |
|   |   |
| Retail Trade Bus | 592 |
| Motor Veh/Parts Dealers Bus | 95 |
| Furn & Home Furnish Str Bus | 39 |
| Electronics & Appl Store Bus | 15 |
| Bldg Matl/Garden Equip Bus | 59 |
| Food & Beverage Stores Bus | 88 |
| Health/Pers Care Stores Bus | 63 |
| Gasoline Stations Bus | 38 |
| Clothing/Accessory Store Bus | 42 |
| Sports/Hobby/Book/Music Bus | 114 |
| General Merchandise Str Bus | 39 |
| Misc Store Retailers Bus | 0 |
| Nonstore Retailers Bus | 0 |
|   |   |
| Transportation/Warehouse Bus | 110 |
| Information Bus | 73 |
|   |   |
| Finance & Insurance Bus | 236 |
| Cntrl Bank/Crdt Intrmdtn Bus | 100 |
| Sec/Cmdty Cntrct/Oth Inv Bus | 48 |
| Insur/Funds/Trusts/Other Bus | 88 |
|   |   |
| Real Estate/Rent/Leasing Bus | 221 |
| Prof/Scientific/Tech Srv Bus | 399 |
| Legal Services Bus | 136 |
| Mgmt of Comp/Enterprises Bus | 5 |
| Admin/Support/Waste Mgmt Bus | 121 |
| Educational Services Bus | 85 |
| HealthCare/Social Assist Bus | 566 |
| Arts/Entertainment/Rec Bus | 82 |
|   |   |
| Accommodation/Food Srvcs Bus | 371 |
| Accommodation Bus | 24 |
| Food Srv/Drinking Places Bus | 347 |
|   |   |
| Other Srv excl Pub Admin Bus | 558 |
| Auto Repair/Maintenance Bus | 104 |
| Public Administration Bus | 153 |
Source: ESRI, 2023-10-17
Back To Top