Economic Alliance Snohomish County (EASC) Holds Business Resiliency Forum: Focus on Talent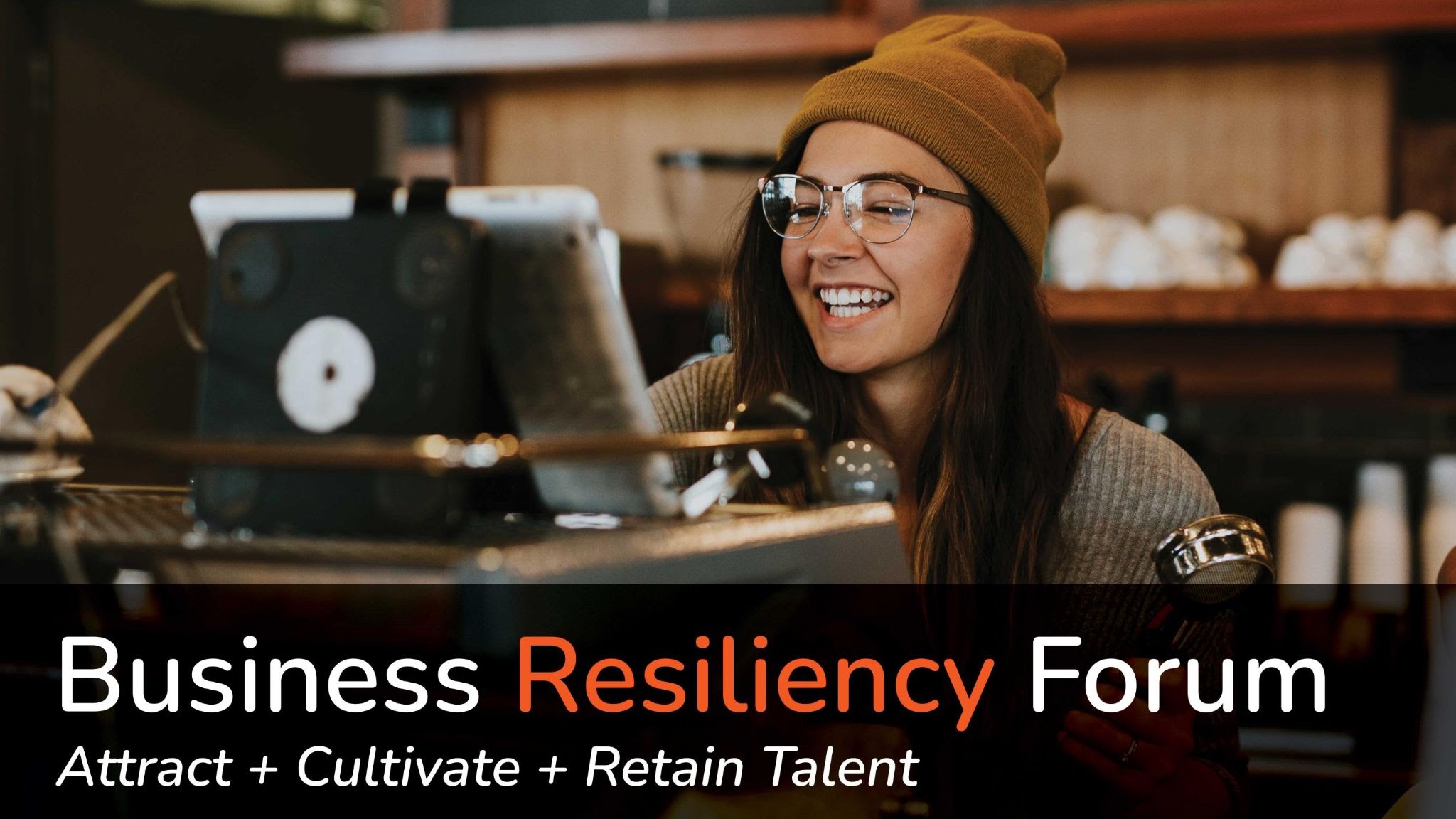 Economic Alliance Snohomish County (EASC) held an important forum in November, focusing on business resiliency and attracting and retaining talent. There were several keynote speakers as well as multiple smaller breakout sessions focusing on a wide-range of timely topics, all with the goal of providing businesses with the tools they need to build their workforce and resiliency in order to thrive in 2022.
The forum was in partnership with the EASC's Snohomish STEM Network, which bridges education and workforce sectors to foster discussion, engagement, and innovation in the Snohomish workforce. In addition to covering a range of topics related to attracting and retaining talent, the forum also looked at the role STEM has in connecting educators and businesses to create workforce opportunities.
Sponsors of the forum included Business Health Trust, Community Transit, and Edmonds College.
Dave Somers, Snohomish County Executive, gave the opening remarks and emphasized the importance of resilience in building businesses. "Snohomish is built on a foundation of grit and determination, partnership and innovation," explained Executive. Somers, "it's part of our culture and history, and our values."
Executive Somers said the three areas that are current priorities for the county are: building public health, community support, and economic and workforce recovery. Executive Somers also discussed the Future Workforce Alliance and that the focus of their work is based in equity, partnership, and accountability.
Opening Keynote with Dr. Jenee Myers Twitchell: State of Talent
Jenée Myers Twitchell, who serves as the Impact Director at Washington STEM, gave the opening keynote, State of Talent, in which she discussed the importance of STEM in driving the economy, noting STEM is "what's most likely statistically to disrupt cycles of poverty." Dr. Twitchell also highlighted that Washington has the most STEM jobs per capita of all 50 states, and that these jobs are mostly concentrated in the north end of Seattle and in Snohomish County.
Dr. Twitchell also discussed how Snohomish County works to create pathways towards success, and noted it is the number-one county to have access to both STEM jobs and affordable housing, making it, as she put it, "the place to live" both in Washington and the country."
Panel Discussion: Talent Shaping Our Workforce
The forum's information panel, Talent Shaping Our Workforce, was held with local higher education partners and leaders, featuring Dr. Amit Singh, President, Edmonds College; Dr. Daria Willis, President, Everett Community College; Dr. Paul Pitre, Chancellor, Washington State University Everett; and James McCafferty, Director, Western Washington University.
Snohomish County's many higher education institutions make it possible to develop multiple programs to train and retrain local workers and to ensure there is training available to develop a workforce that can meet the needs of local businesses.
The forum featured multiple breakout sessions with subject area experts, covering these timely and crucial workforce topics:
UPDATE: President Joe Biden signed the Infrastructure Investment and Jobs Act into law on Monday, November 15. While the bulk of the law is directed toward massive investment in infrastructure projects, a handful of noteworthy tax provisions are tucked inside as well, including early termination of the employee retention credit.
As Dan Gaffney, Partner at Moss Adams, discussed during the Business Resiliency Toolkit breakout session, there are many key factors for businesses to consider. Should you have any questions specific to your business situation, please feel free to connect with Dan at Dan.Gaffney@mossadams.com.
All of the forum's resources and tips are available in the Business Resiliency Resource Guide.
The closing keynote, Addressing the Workforce Shortage, was given by Joy Emory, CEO of Workforce Snohomish, which focuses on retraining and reemployment. Emory shared information about workforce trends locally and nationally, noting that the unemployment rate in Snohomish County is 5.1%, and that it's critical to find ways to help this population find meaningful employment. Construction trades, other managerial roles, and assemblers and production workers are among the industries most prevalent in the unemployment population according to data, Emory stated.
Emory also highlighted that unemployment in Snohomish County disproportionately impacts people of color and people with disabilities, and that those affected by unemployment are a "talented and highly diverse group" which represent a "tremendous talent pool" for local businesses.
Emory discussed that while trends in the last year show men returning to the workforce more rapidly than women, these trends also suggest some men are not returning to the workforce, perhaps due to family and caregiving responsibilities.
Retention is critically important for businesses, shared Emory, adding "don't forget your current employees." She explained that employment needs can be met internally by cultivating and retaining current employees by utilizing up-filling and backfilling and providing the training needed to do other jobs. Emory also stressed the importance of having a good workplace culture, as managers are cited as the number one reason that people resign from jobs.
Visit the EASC YouTube channel to watch the full Resiliency Forum and the breakout sessions.
Learn more about the Economic Alliance Snohomish County and how we can help your business. Contact us now.