Business Basics and Government Contracting for Native Owned Businesses - Utilizing WA APEX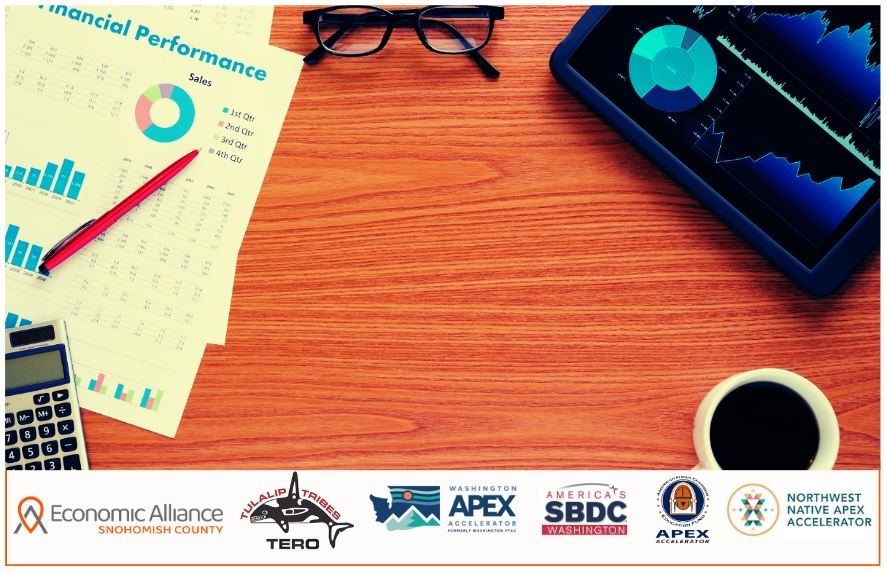 September 19 • 10:00 AM - 11:30 AM

Tulalip Tribes of Washington Administration Building
6406 Marine Drive
Tulalip, WA 98271
US
Get Directions »
Cost
Free In-Person Event
Contact
CaraB@EconomicAllianceSC.org

Time: 10:00 AM - 11:30 AM
Business Basics and Government Contracting for Native Owned Businesses - Utilizing WA APEX
Give your business a competitive edge in government contracting with mentorship and resources offered by the Northwest Native APEX Accelerator. Join us for Utilizing your APEX Accelerator, the third of a 5-part series dedicated to assisting native owned businesses with business operations and government contracting basics.
This session covers the following topics:
Understand all of the resources available through APEX Accelerators
Learn about certifications and set-asides for native-owned firms
Register for one or more of the remaining sessions:
September 19th: Utilizing your APEX Accelerator
October 2nd: Business Planning – Planning for Success!
October 3rd: Understanding a Request for Proposal
The Business Smart Workshop is a toolkit created and designed by the U.S. Small Business Administration. The workshop is intended for individuals that want to start a small business or those that are new to small business ownership. The Business Smart Workshop consists of three modules (Ready, Set, Go).
About the Instructor
Chuck Jehle: The lead Procurement Counselor at Northwest Native APEX Accelerator (previously PTAC). He works with our American Indian, Alaskan Native, Native-Hawaiian clients and shows them how to find and win solicitations, whether they are federal, state or local bids. Mr. Jehle comes to us with over 20 years of non-profit work. Most recently he was a Procurement Counselor in Monterey, California, and prior to that was Executive Director for the Women's Business Center serving three counties in California. Mr. Jehle has many years of experience working with startups and lives by the motto of 'doing it right the first time'. He comes from a family of entrepreneurs and was working in his family business as soon as he graduated college with a BS in Marketing. He lives in Bellingham, WA and covers Washington, Oregon and Idaho for the Northwest Native APEX Accelerator.
This series marks an important partnership between EASC, Tulalip TERO Office, WA APEX Accelerator, SBDC, American Indian Chamber Education Fund APEX Accelerator, and Northwest Native APEX Accelerator. While attendance is reserved for native owned businesses interested in expanding their business, all are welcome to attend.