Business Basics and Government Contracting for Native Owned Businesses - Laying the Groundwork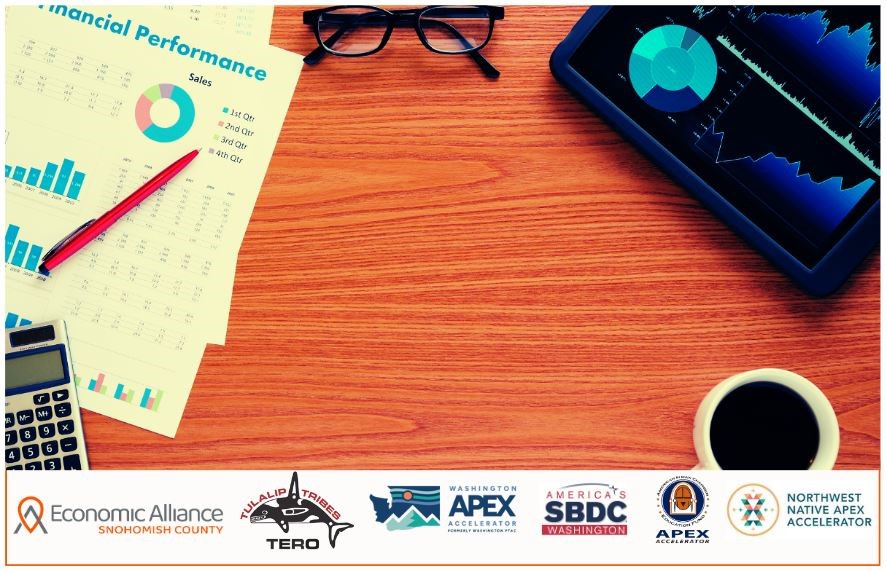 September 18 • 10:00 AM - 11:30 AM
Tulalip Tribes of Washington Administration Building
6406 Marine Drive
Tulalip, WA 98271
US
Get Directions »
Cost
Free In-Person Event
Contact
CaraB@EconomicAllianceSC.org

Business Basics and Government Contracting for Native Owned Businesses - Laying the Groundwork
Join the second of this 5-part series dedicated to assisting native owned businesses with business operations and government contracting basics.
Laying the Groundwork for Government Contracting -- covers the following topics:
Resources available to help with marketing research and strategies
Common registrations and certifications required and/or recommended
How to find bid opportunities
Participants learn how to define who they are selling to, what agencies are buying, and why they are buying. Register for one or all of the sessions:
September 18th: Laying the Groundwork for Government Contracting
September 19th: Utilizing your APEX Accelerator
October 2nd: Business Planning – Planning for Success!
October 3rd: Understanding a Request for Proposal
About the Instructor
Cara Buckingham: Based at Economic Alliance of Snohomish County (EASC), Cara helps businesses in Northwest Washington with government contracting as a counselor with Washington APEX Accelerator (formerly WA PTAC). Buckingham helps firms cut through the complexity of government contracting through education, one-to-one advising, market research, bid discovery and solicitation reviews. She also helps clients navigate government registrations and certifications and provides outreach and networking opportunities. Prior to her current role, Buckingham worked in the construction industry where she helped build relationships with buyers and tracked small business programs to pursue government contracts. Buckingham served as a member of both the AGC of Washington Diversity and Inclusion Committee and the Washington State Business Diversity Advisory Group which improved small business access to state procurement. Her other past professional lives include marketing and P.R for the shopping center industry and radio and television journalism. As a communications professional, she enjoys connecting people and resources to help them meet their business goals.
This series marks an important partnership between EASC, Tulalip TERO Office, WA APEX Accelerator, SBDC, American Indian Chamber Education Fund APEX Accelerator, and Northwest Native APEX Accelerator. While attendance is reserved for native owned businesses interested in expanding their business, all are welcome to attend.