Capabilities Statement - Writing for Impact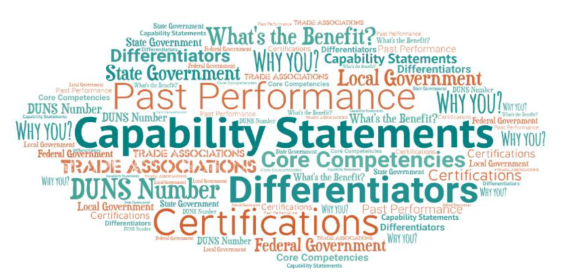 July 27 • 9:00 AM - 11:30 AM

Virtual Event

Cost
Free Virtual Event!!
Time: 9:00 AM - 11:30 AM
Does your business have a Capabilities Statement? And does it demonstrate the value you bring to government agencies? If the answer is 'no' then this workshop is for you. A Capability Statement is like a resume for your business and a marketing tool for networking and developing relationships with local, state and federal government agencies. Creating a Capability Statement which answers the question "WHY YOU" over the competition takes practice. Be prepared to create or improve your firm's Capabilities Statement. Instructor Sandy Bjorgen will lead us through an exercise of writing for impact, being memorable, and conveying the benefit of working with your company. Please join us on July 27th to learn more about writing for impact.