Business Basics and Government Contracting for Native Owned Businesses - Business Planning Success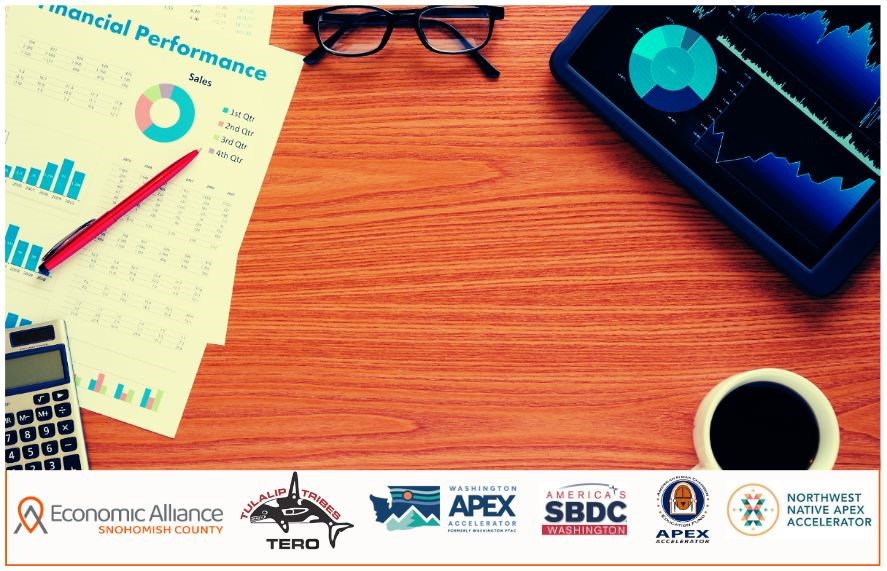 October 02 • 10:00 AM - 11:30 AM
Tulalip Tribes of Washington Administration Building
6406 Marine Drive
Tulalip, WA, WA 98271
United States
Get Directions »
Cost
Free In-Person Event
Contact
CaraB@EconomicAllianceSC.org

A business plan is a written description of your business's future. That's all there is to it--a document that describes what you plan to do and how you plan to do it. It can help perform a number of tasks for those who write and read them. The preparation process of the business plan allows for rethinking the enterprise and researching all available options. Know about the opportunities and risks of the business operation as well as testing the estimations and most of all will help to identify the financial requirements of the business.
In this workshop, we will look at the following topics:
Why do you need a business plan?
What makes a successful business plan?
Creating an effective mission statement Marketing, Operation, and Technology Plan Risk and plan for mitigation
Financial Plan and Assumptions
Register for the sessions that you would like to participate by selecting the corresponding hyperlink below:
October 2nd: Business Planning – Planning for Success!
October 3rd: Understanding a Request for Proposal
The Business Smart Workshop is a toolkit created and designed by the U.S. Small Business Administration. The workshop is intended for individuals that want to start a small business or those that are new to small business ownership. The Business Smart Workshop consists of three modules (Ready, Set, Go).
About the Instructor:
Giselle Saguid is the SBDC associate business advisor in Snohomish. Giselle started her career in the microfinance industry in the Philippines implementing the Grameen methodology. After moving to Washington, she joined Community Capital Development to direct their Northwest Washington Women's Business Center (NWWBC) in Snohomish County. As a military spouse, she has spent years teaching entrepreneurial classes as part of the Department of Defense's Transition Assistance Program at Naval Air Station Whidbey Island and Naval Air Station in Everett, earning recognition from the U.S. Small Business Administration's Seattle District Office as the Veteran Small Business Champion for 2013. She is a seasoned business mentor recognized for her ability to help people in underserved communities access information, capital and markets to start and grow small businesses. She has a bachelor's degree in accountancy.
This series marks an important partnership between EASC, Tulalip TERO Office, WA APEX Accelerator, SBDC, American Indian Chamber Education Fund APEX Accelerator, and Northwest Native APEX Accelerator. While geared toward native owned businesses interested in expanding their business, all are welcome to attend.