Coffee Chats: Cultural & Performing Arts - Economic Impacts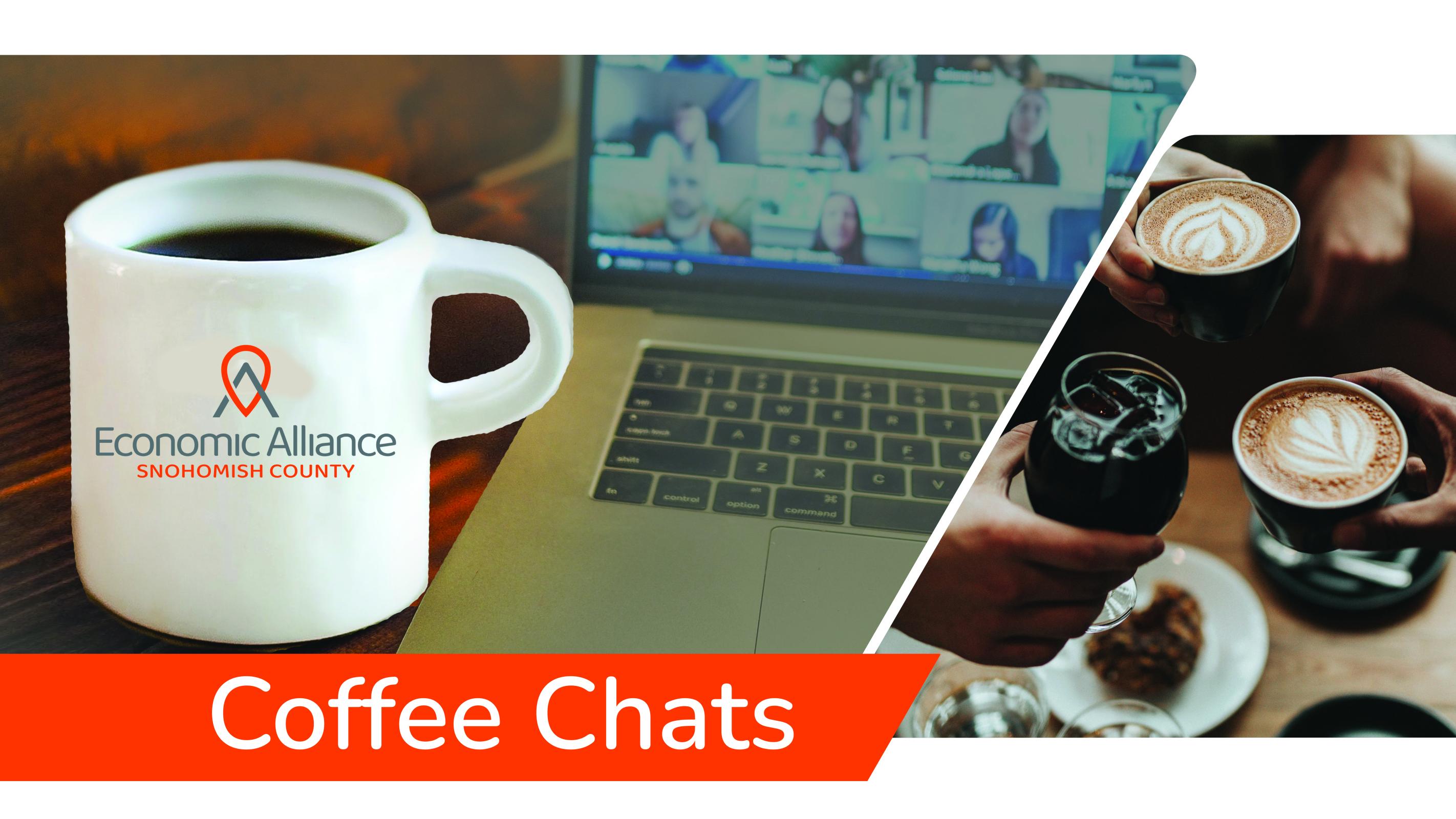 June 28 • 8:30 AM - 9:30 AM

Time: 8:30 AM - 9:30 AM
Get your morning buzz! During Coffee Chats, we will give you updates on relevant topics over your morning coffee. These virtual discussions will be casual and a perfect opportunity to have your questions answered.
In this Coffee Chat, we will discuss the essential needs of having the presence of arts in our community in order to increase neighborhood livability, community identity, and a positive impact in the quality of life for our residents.
Guest Speakers:
Tyler Chism, Placemaking Manager at City of Everett
Aileen Forde, Associate Development Director, Village Theatre
Judy Tuohy, Executive Director at the Schack Arts Center
Kate MacKenzie, Snohomish County Arts Commissioner
Joe McIalwain, Executive Director for the Edmonds Center for the Arts
Join us! Attendees will have a chance to ask questions.
Please RSVP to receive the ZOOM link – registered attendees will receive the link prior to the event.